WEEKEND WISHLIST
August 10, 2014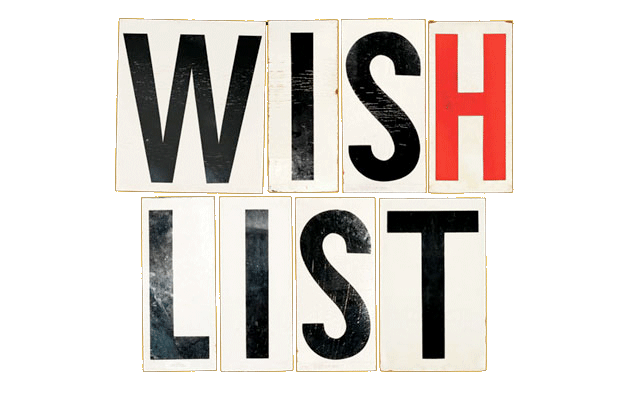 It always seems to be the weekends or when I have no money that I mostly crave things. Payday is only another weekend away and there are a few things I've been dying to buy and also some things I really need to get/do (like a trip to the hairdressers .. dark roots do not suit me, period.) Here are a few item's I've been lusting after ..
(Wishlist image from http://designsbynickthegeek.com/wp-content/uploads/2011/05/wish_list.gif)
NYX Butter Gloss Lip Balms - In various colours at £5.00 each. I love the Xtreme Lip Cream's from NYX and have heard these are a similar texture. Plus the shade range is to die for.
Red Cateye prescription glasses - Yet to choose a brand but there's soooo many to choose from.
I've lost 1 pair of my glasses and broke the others so need to invest in some new ones, plus what better excuse to get chic one such as these ...
Nike Free Runners in various colours - Since going to the gym a little more regularly and it being something I plan to continue with, I've started to invest it better fitting and comfier gym wear. Starting with my work out leggings and next is my trainers. I've heard such amazing things about the Free Runners and the colours you can get are just another excuse to have them. But which to choose ... I'm iffing and amming between these gorgeous Coral or Aqua colours at the moment.
What's made an appearance on your weekend/ payday wish list? Anything you think I should add to mine?